Simple workforce planning,

save time and money
Be prepared for any business scenario
Bye bye spreadsheets
No more version control or spreadsheet consolidation nightmares
Workforce planning becomes easy with just a few intuitive gestures. Easily add, remove or move team members to plan different org structures. Plus, overlay key people data right onto your org chart to make better decisions.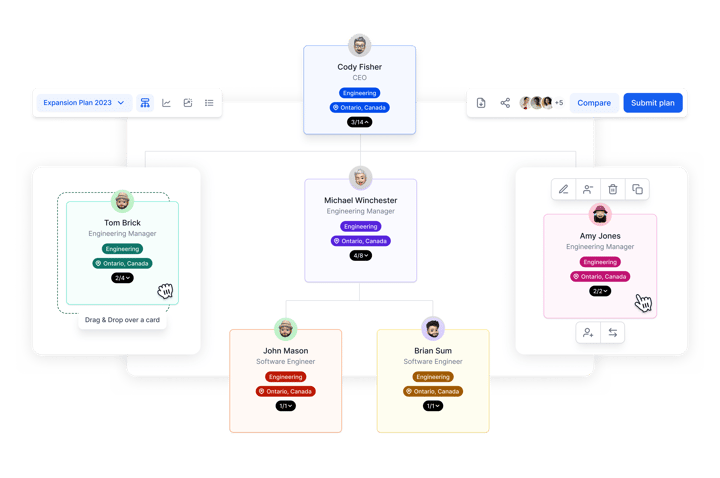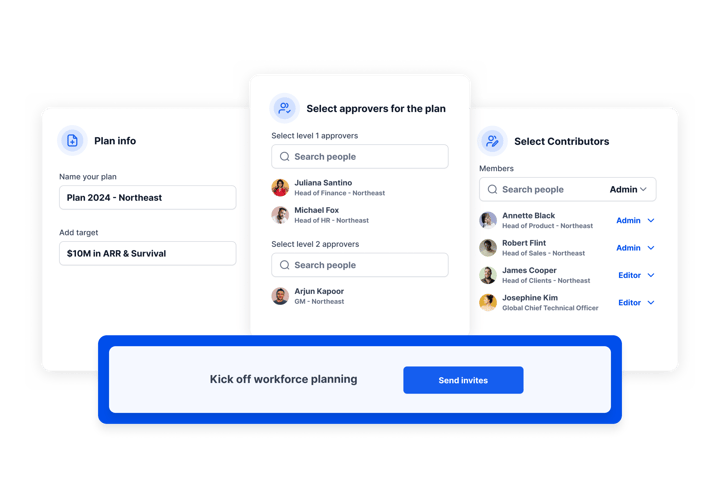 Avoid surprises
Empower your executive team with bottom up planning
Take control of your organization with department-wide workforce planning. Craft multiple scenarios—from base to best and worst-case. Seamless real-time integrations with your HR and payroll systems systems ensure you are always in sync to make better decisions.
Manage approvals
Centralize approvals for headcount changes and requests
Streamline your workforce planning with tiered approval flows. designed for multiples approvers. Leaders can create and approve plans for their respective employees individually. You can submit for approval to HR, Finance, and Leadership teams in one go.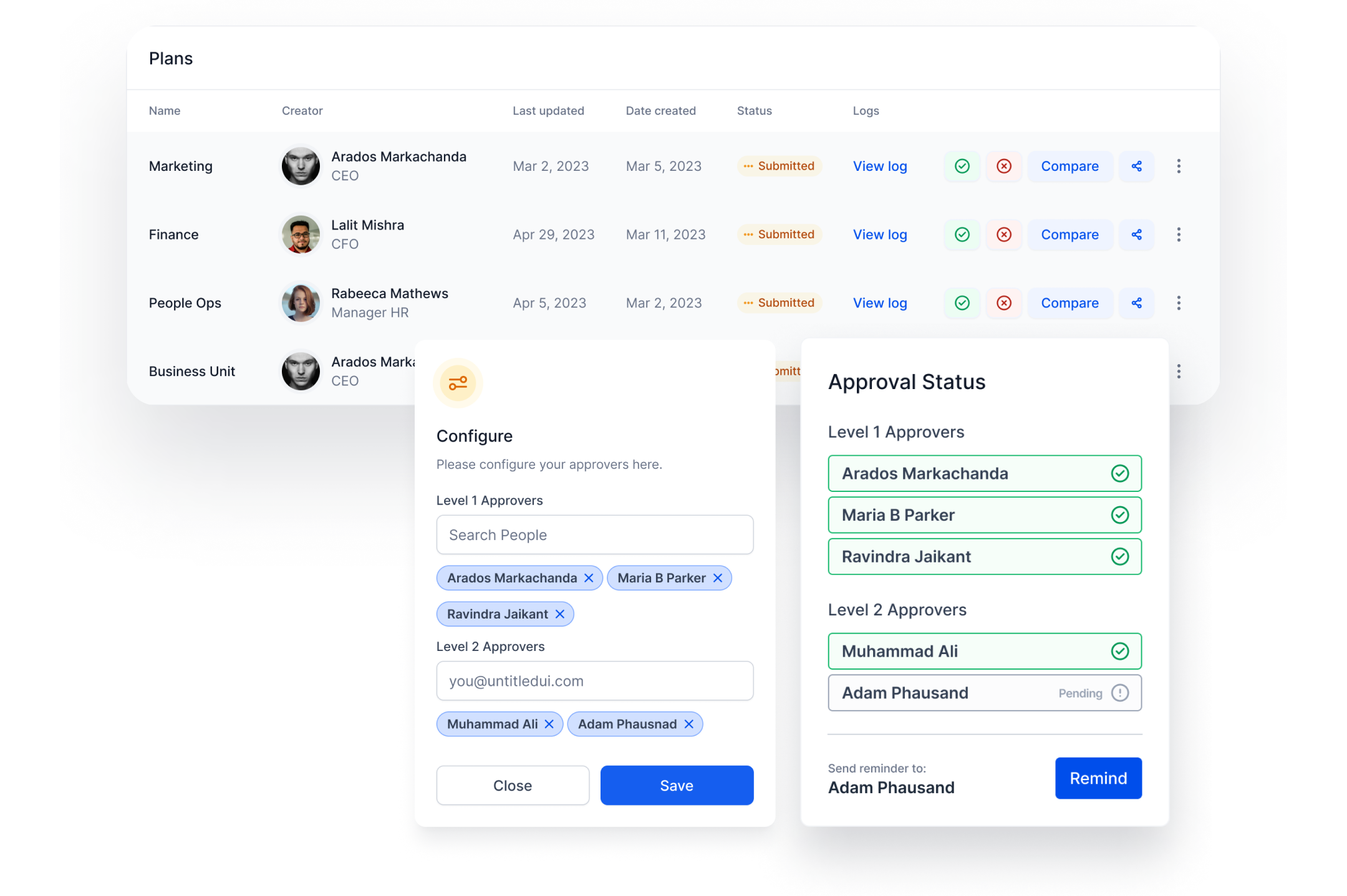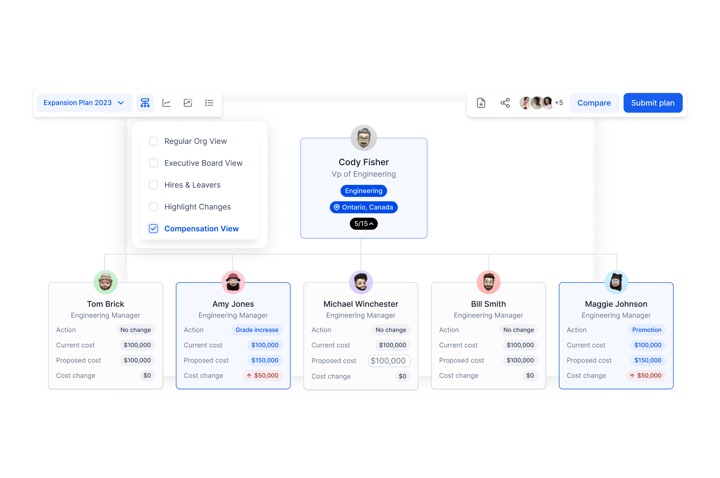 Stay within budget
Get real-time financial insights on all headcount changes

Maintain fiscal control in your workforce planning efforts. Build holistic cost forecasts for employees, model compensation changes, and visualize the impact of planned changes within your organization. Make financially efficient decisions with full transparency.
Keep things confidential
Robust access controls to safeguard confidential information

Safeguard your workforce planning data. Set different access levels to control who can view and modify sensitive information. Toggle field-level data on and off for each team member, and know that changes stay private unless you share them.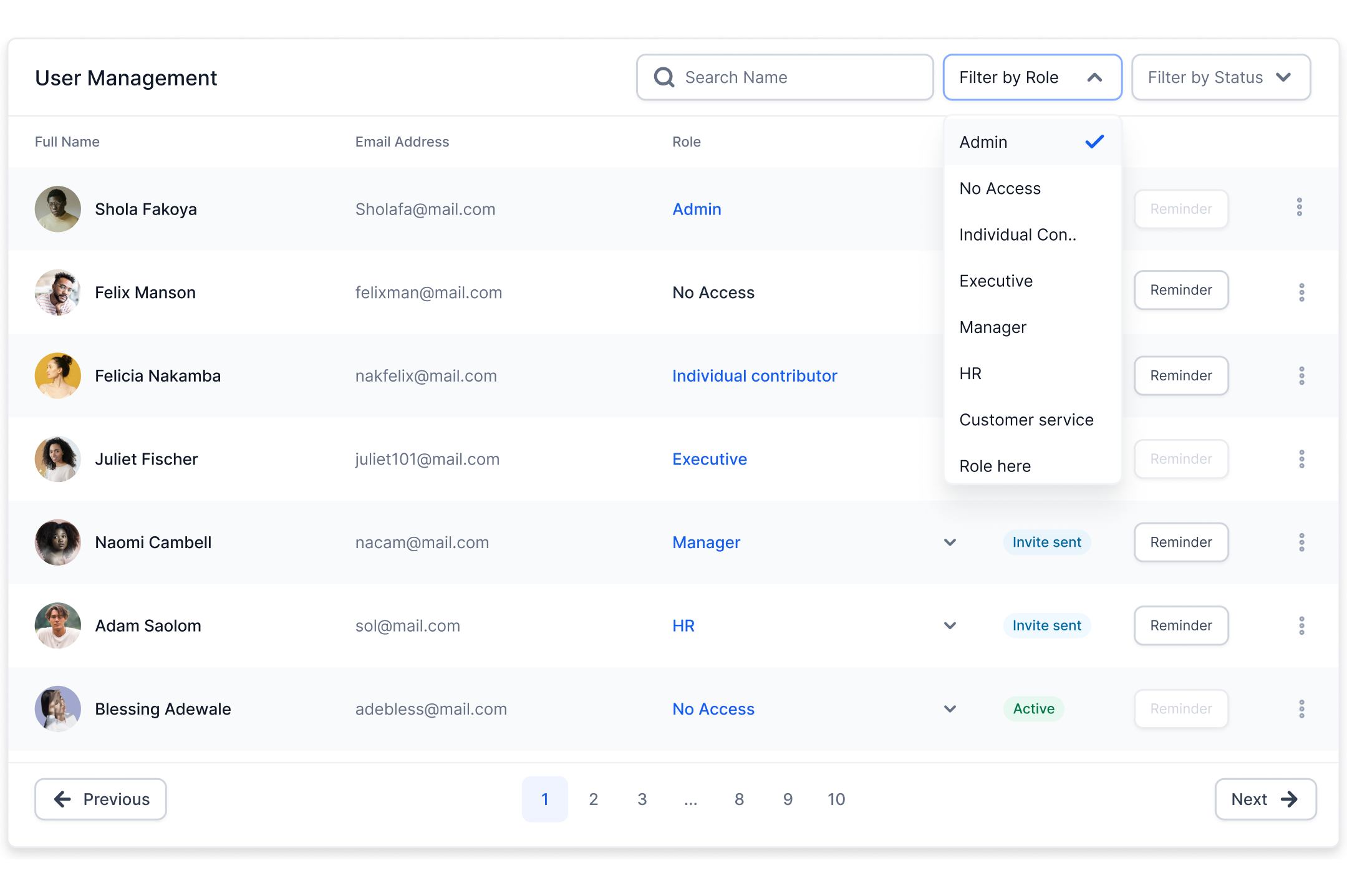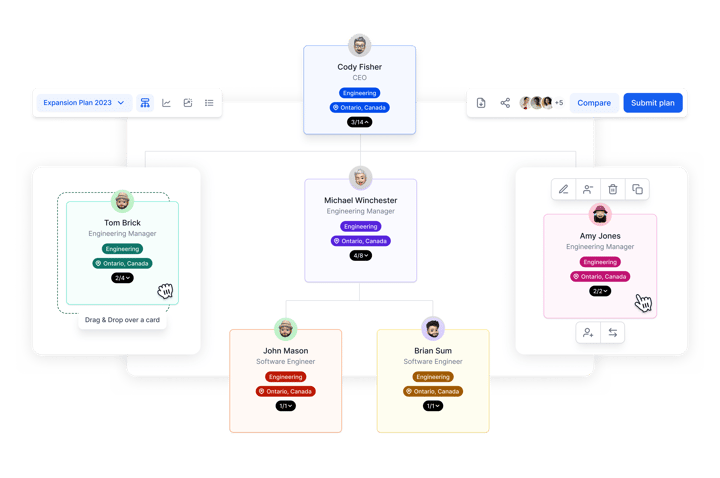 Agentnoon's workforce planning capabilities

Agentnoon's workforce planning capabilities offer a robust and streamlined approach to managing your organizational needs. Move beyond the limitations of spreadsheets to create and adjust plans with ease. Navigate future uncertainties by crafting multiple scenarios and obtaining quick approvals through a tiered system. Stay financially savvy with comprehensive cost forecasting and make data-driven decisions while ensuring complete confidentiality.
~10%
in headcount spend savings
satisfied customers worldwide
Customer Reviews
100+ customers trust us to help them grow responsibly
"Helps us make educated decisions on which business lines are working and which are not. Saves my finance team countless hours."
"Agentnoon has phenomenal customer service and an excellent product. It is an elegant yet straightforward tool that enhances all aspects of our organizational design."
"Agentnoon has allowed us to cut down on manual and time-consuming tasks around labor forecasting while helping us increase transparency. Their team is also extremely responsive and helpful when we have issues or need to create workarounds"
"Very easy to use. Great customer support (could answer any question I had). Really great tool if you are planning in different scenarios. We are using it in our management team to discuss and decide structural/strategic decisions with an impact on team composition."
What is Workforce Planning?
Workforce planning is the strategic alignment of an organization's human resources with strategic and operational goals. Through workforce planning, organizations forecast talent needs and devise recruitment, development, and retention strategies.
Why use a workforce planning software?
For many organizations having the right tools for successful workforce planning is still a work in progress. Many may find themselves burdened with complex and outdated softwares or using spreadsheets where planning and keeping up the pace is hard. Fortunately, with dedicated workforce planning softwares there's a better way to do it now
How does Agentnoon support workforce planning?
Agentnoon brings your planning, forecasting, and analysis together in a software ensuring your workforce strategy is always aligned with organizational goals.
What are the key principles of workforce planning?
Adapt to changes: With workforce planning, organizations may be better prepared to handle changes in demands or requirements by having a flexible, multi-talented workforce.

Collaborative Decision-making: Unite stakeholders through shared insights.

Strategic Alignment: Sync HR strategies with business goals.

Adaptive Foresight:

Make a better assessment for future talent needs based on data driven insights
Our Blog
Insights on org design and workforce planning