Save time
making org charts

Visualize all your people data in one place
Save 10+ hours
Org visualization made easy
✅ Live integration to your HRIS and spreadsheets
✅ Seamless updates and real-time data synchronization
✅ Say goodbye to drawing tools 👋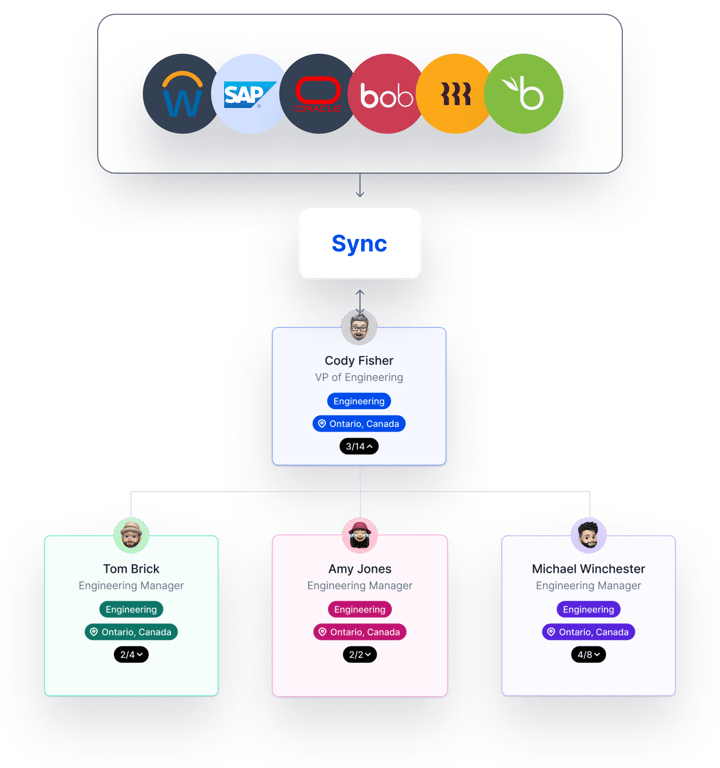 Visualize people data
Analyze your organization using colours and filters

✅ Highlight contractors versus full-time employees
✅ Slice and dice for department or location-level views
✅ Identify all employees with a specific job role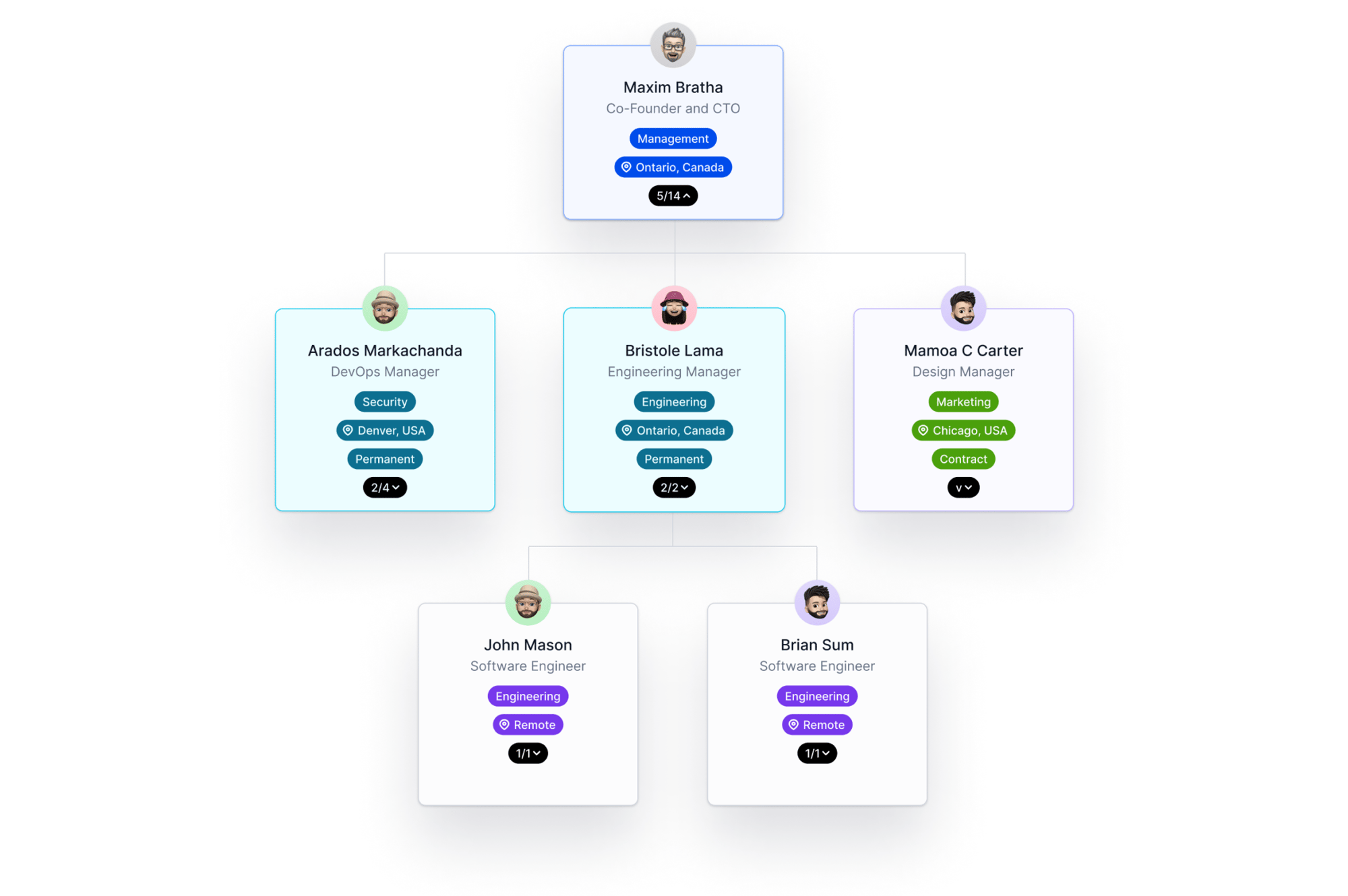 Overlay data sources
Get deeper insight into your people data
✅ Overlay performance ratings
✅ Showcase new hires and leavers
✅ Generate simple views for Board meetings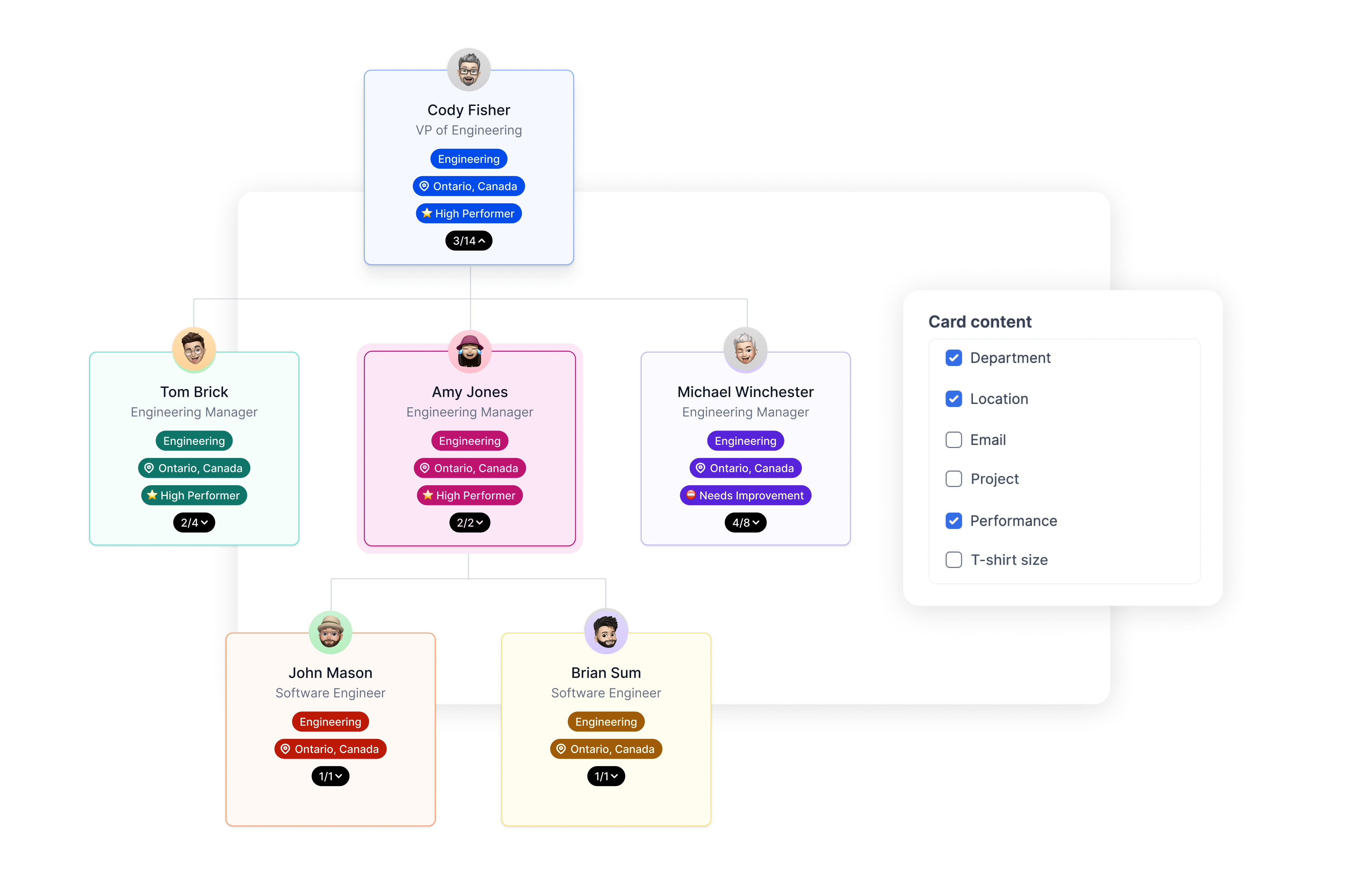 Share easily
Give Board members and leadership teams a sneak peek
✅ Export your org chart for important meetings
✅ Share interactive links for leaders to explore org changes on their own time
✅ Keep your whole organization up-to-date about future plans and growth potential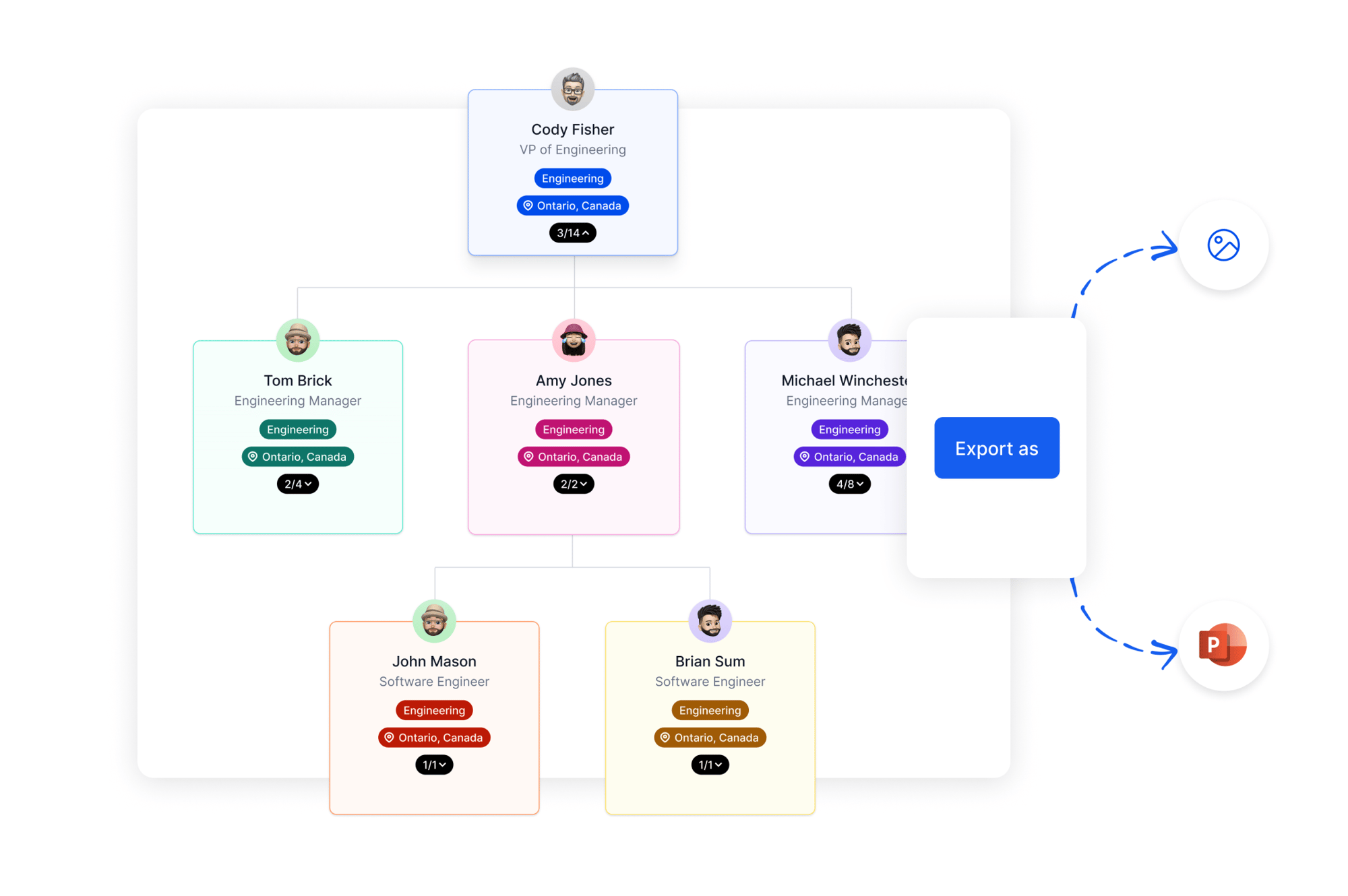 Plan for the future
Collaborate with your executive team
✅ Create future org charts for upcoming changes
✅ Develop different org scenarios
✅ Collaborate with leaders in real time to build out their future teams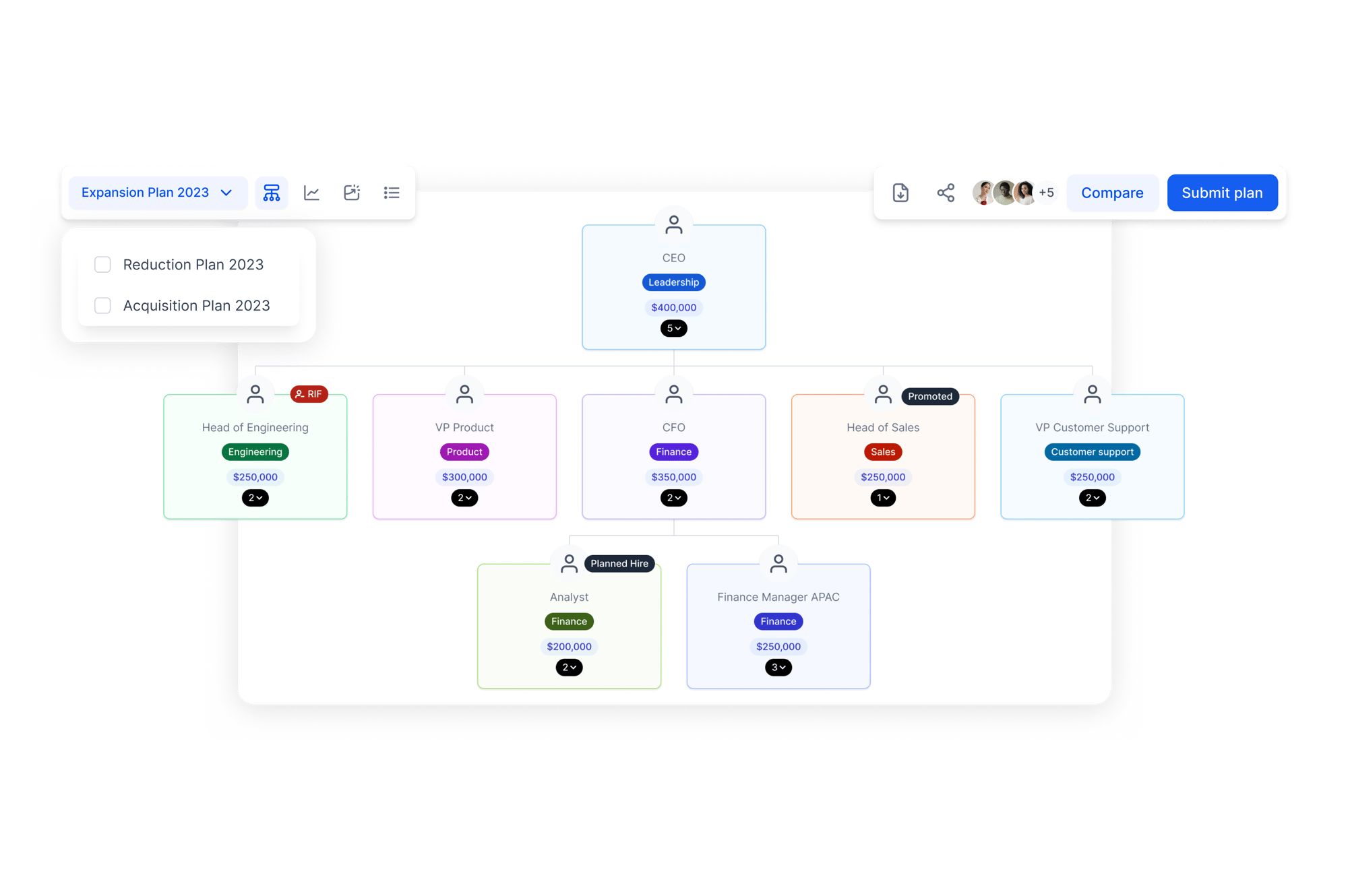 Customer Reviews
60+ customers trust us to help them grow responsibly
"Helps us make educated decisions on which business lines are working and which are not. Saves my finance team countless hours."
"Agentnoon has phenomenal customer service and an excellent product. It is an elegant yet straightforward tool that enhances all aspects of our organizational design."
"Agentnoon has allowed us to cut down on manual and time-consuming tasks around labor forecasting while helping us increase transparency. Their team is also extremely responsive and helpful when we have issues or need to create workarounds"
"Very easy to use. Great customer support (could answer any question I had). Really great tool if you are planning in different scenarios. We are using it in our management team to discuss and decide structural/strategic decisions with an impact on team composition."
Organizational Visualization FAQs
What is Org Visualization?
Organizational visualization is knowing who is working where using org charts. Org charts display all your headcount distribution and people data in one place.
Why use org visualization software?
Organizational design software can be used to visualize and manage headcount distribution and streamline the process of visualizing people data in your company using org charts. It empowers businesses to efficiently plan and optimize their organizational structure, making HR tasks more effective and enabling data-driven decision-making.
How does Agentnoon support org visualization?
Agentnoon provides an interactive organizational chart that is easy to use. It offers real-time data synchronization, filters for easy analysis, etc. Agentnoon facilitates collaboration and future planning, making it a valuable organizational chart tool for your organization.
What are the key features available in org visualization?
Custom organizational visualization: With Agentnoon you can tailor organizational charts to your organization's specific needs.

Real-time updates: Keep organizational charts updated with live integrations, and visualize your organization accurately.

Filters and overlays: Human resource and people leaders can gain insights into their organizational structure and generate simplified views for board meetings.
Our Blog
Insights on org design and workforce planning